The early inspiration for Offero nods to authentic, craftsmanship coupled with traditional quality but with innovative design for here and now. A new classic.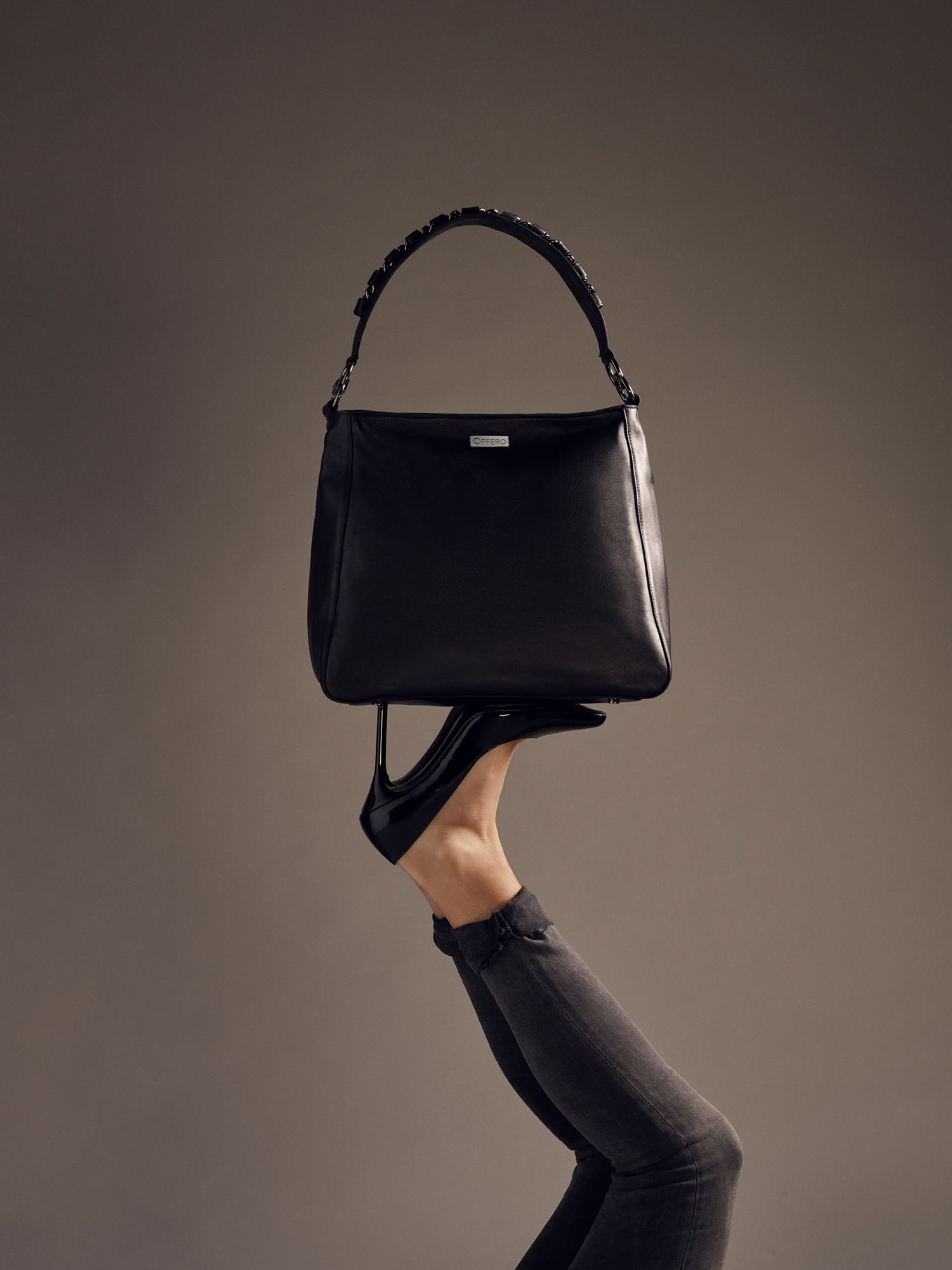 We appreciate heritage, challenge the conventional, and use the familiar to inspire something that has never been done before.

Our signature style handbags evoke natural confidence with unique, functional elements that empower the Offero shopper of today. Instantly recognizable by the double rings and chained leather details, we are united as a community and bold in demeanor. Our anti-theft handbags use the most desirable materials sourced in Italy and are all domestically made in the United States to ensure the highest level of artisanship matched with quality. We push boundaries and break down customary barriers to create an exquisite, secure handbag.
DISASTER RELIEF

Together, we can make a difference.

Offero is committed to aiding disaster relief efforts in affected communities around the globe. Through partnerships with local church parishes, a percentage of all sales go towards the production of our bags of essential items and supplies for those in need after natural disasters. Our innate obligation to help others in need drives us forward.